Children learn and develop in many different ways, and creative activities are known to benefit one's growth and learning. Some of these benefits include neural development, motor and other essential skills.
According to Vygotsky's theory, play is a vital part of early childhood as it promotes cognitive, social and emotional development in children, and at the same time, allows them to have the freedom to unleash their personality.
Following one's toddler years, a kid would tend to be curious towards everything around them, may it be a cat in the bushes or even the everyday sun.
Therefore, learning through play satisfies a child's curiosity, whilst tapping into his or her learning development. This serves as a valuable experience in upbringing.
"A child's greatest achievements are possible in play, achievements that tomorrow will become her basic level of real action." – Lev Vygotsky 
Never underestimate the power of learning through play — children are naturally instinctive hands-on and sensory learners.
These activities also grant you with valuable quality time and bonding with your little one, additionally creating a beautiful memory to look back on.
Here at Trio Kids, we offer you and your little one an extensive range of activities that will spark your minds!
Aspiring Scientists 
Have a curious child with a million questions in his or her little mind?
Science education activities are the best way to provide your child with an introduction to its different branches such as biology, geology and physics.
Getting exposed to the world of science at a young age allows your kid to develop vital everyday life skills, whilst fostering a positive interest in the subject.
Finding your kid gazing out the window and counting stars in the terrestrial sky? Explore the secrets of the universe with our Amazing Universe DIY Kit.
Let's Grow Fluorescent Science DIY Kit  
Alternatively, you can treat your child to an iridescent experience where they learn and discover more about science, and even make their very own Lava Lamp!
Creative Picassos 
Art and craft activities provide an outlet for children to express their thoughts and creativity. These activities also serve to develop their motor skills when they use their tiny muscles, may it be painting or doodling.
Before improving their word vocabulary, children tend to use colours to differentiate various objects — for example, associating an apple with the colour red, and the colour green with grass. Therefore, exposing children to art and colours at a younger age will give them more natural opportunities to learn new words whilst having fun at the same time.
Finger painting is an easy and highly sought after tactile experience for children as it supports their senses of hearing, touch and smell. This creative hands-on activity additionally allows them to gain new knowledge about colours and shapes through the mixing of paint.
If you are looking for a hands-on activity to unleash your kid's creativity, we offer our Children's Finger Paint Kit by JarMelo for young beginners who are just starting out — Finger Paint Colours Sets are also available if you ever need more.
Paint messes are most welcome — these vibrant paint colours are washable and non-toxic, so you don't ever have to worry about your little one staining your precious white walls again!
Doodling Book for Boys and Girls
For the little ones who prefer doodling on surfaces, these light and portable doodling books consist of endless designs that will keep them busy for hours, anywhere, anytime! By creating their own vibrant and one-of-a-kind artwork, this relaxing activity allows your child's imagination to run wild — and possibly unleash his or her inner Picasso!
Fantasy Whizzes 
Fairytales never fail to catch a child's attention as they teleport young readers to a world of fantasy and magic, whilst developing their imagination, and building intangible values and beliefs.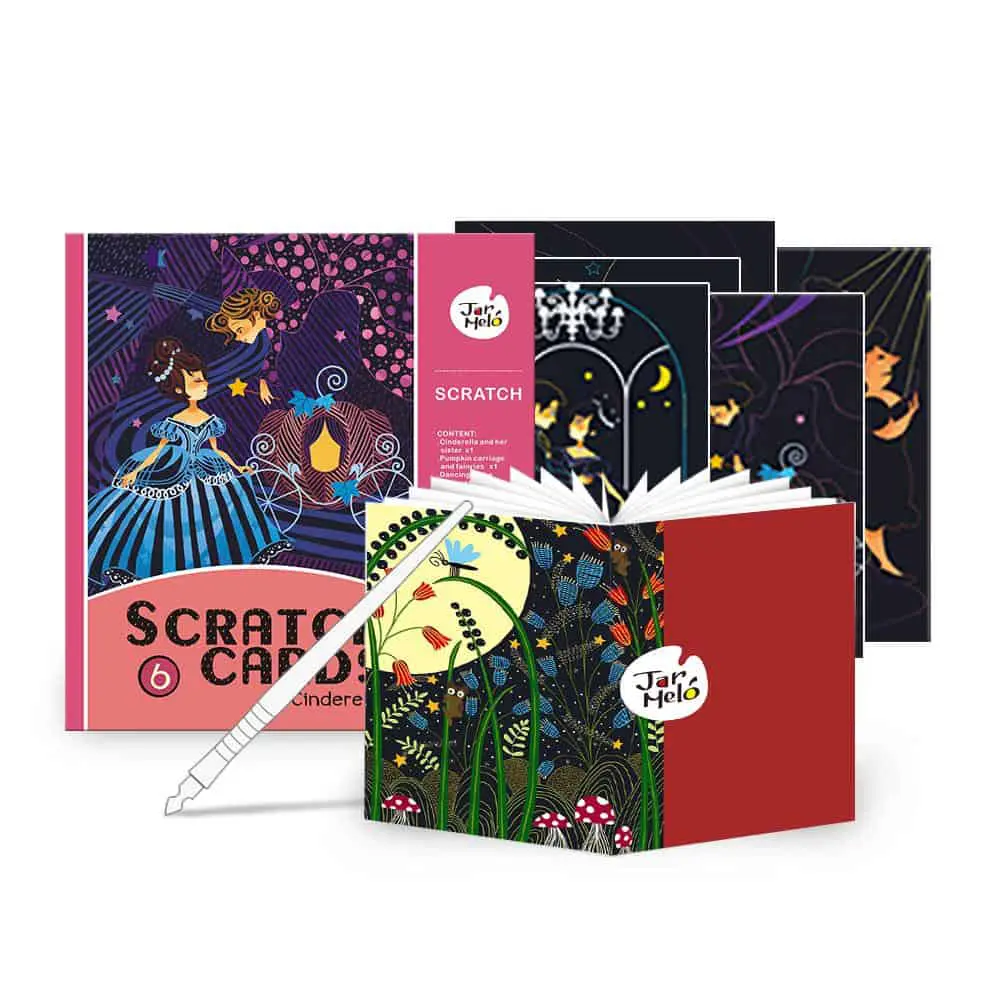 Scratch cards allow children to learn different scratching techniques and discover interesting colours and patterns underneath the dark matte coatings, leaving them with a luminous-like masterpiece.
Fairytales tend to be incorporated with bedtime stories. Apart from bedtime stories being beneficial for children in getting into "bed mode", this routine enriches one's imagination and language development.
Everyone is familiar with the tales of The Ugly Duckling and the 3 Little Pigs, but have you heard of an in-the-dark bedtime story experience — at the very comfort of your kid's room?
Our JarMelo Shadow Theater Fairytale Set shines our favourite story tales, serving as a great bedtime activity before your little one goes to bed.
Treat your child to a world of art and fantasy today!
Nature Enthusiasts 
The natural world is our learning space. Children love to experience sights, sounds, scents and textures around them.
Incorporating the concept of nature with craft activities provides kids with opportunities to develop their inquisitive minds and learn more about our environment.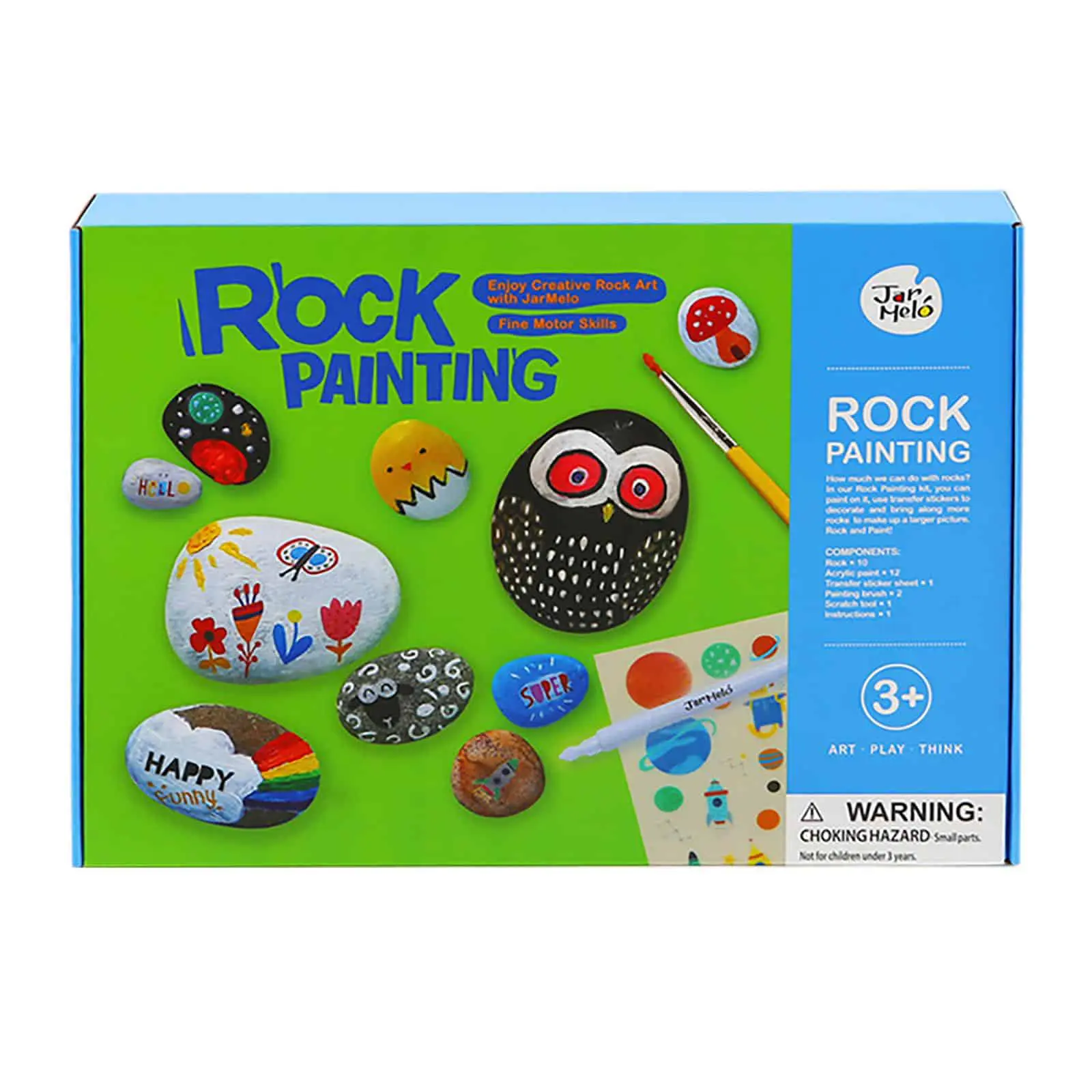 Rock Painting Kit  
Rock painting is known to be a meditative activity for the young and adults. This process encourages hand control development in children, creating a hand-painted memento at the end of the day.
Rock on with our Rock Painting Kit today!
Young Explorers 
Have a young dino-lover at home who can rattle off about dozens of dinosaur species?
Studies show that intense interests in dinosaurs help children in developing an increased knowledge and persistence, a better attention span, as well as having elevated information-processing skills.
Paleontology is another great opportunity for kids to learn about biology, evolution and stimulate scientific thinking.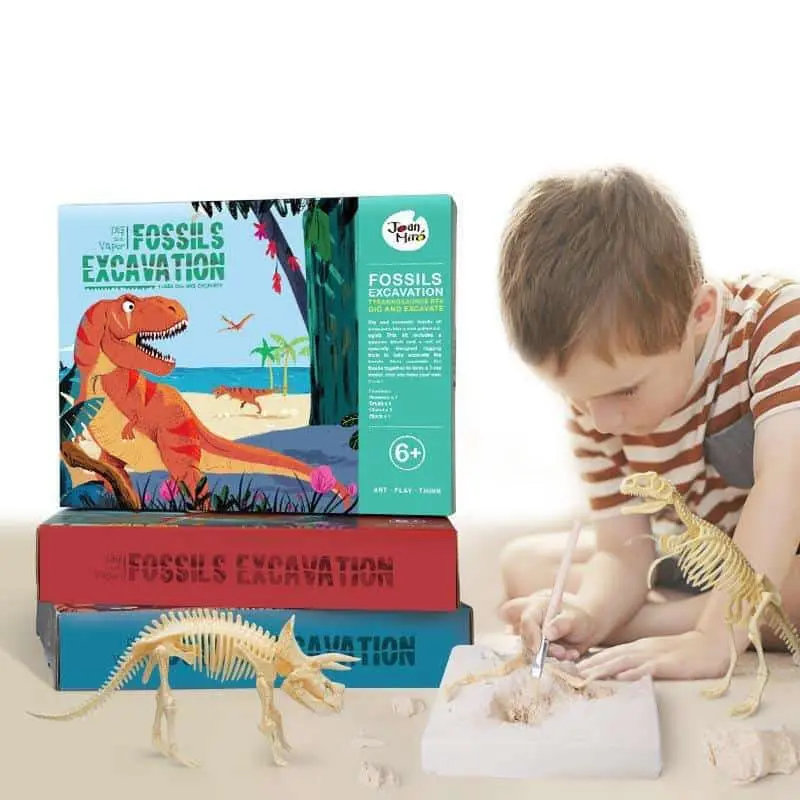 By incorporating our Fossils Excavation Kit  into your kid's playtime, your little paleontologist will be introduced to a dinosaur's skeletal system and assemble a fossil model.
Chanced upon a kit that might interest your child? Unleash their creative minds and get one today!